Hey Gorgeous!
You were made for this.
Yes, you with the beautiful soul.
This is all for you.
Even if you've never sold anything before!
⭐️ Have you been ready to start your business (or use online marketing in your already established business) but have no idea where to begin?


⭐️ Are you impatient with the growth of your business and are just bursting at the seams with passion, yet don't have the clients to share it with yet?
⭐️ Are you tired of talking to family and friends, afraid to look into their eyes for fear you'll see them glaze over from hearing about this "amazing business" you want to create?

⭐️ Are you holding back because marketing feels in conflict with being a soulful, heart centered woman?
You're not alone girl!
I've been there. My clients have been there.
There are so many women just like you.
They are dreaming of a successful, change the world business that's also an extension of their empathic, intuitive heart.
I know this is what you want too.
Yet, just like you, they don't know how to put these dreams into action.
It's not their fault. It's not yours either.
No one taught us women how to be the leaders and the change makers we were meant to be!!
FYI - I never learned a thing about business or marketing in my masters program!
Can you believe it?
Despite social work and counseling being a common entrepreneurial avenue for women!
And this goes for so many heart centered entrepreneurs that I work with:
Creatives, healers, wellness practitioners, coaches, speakers, artists, therapists and more, whose certifications and training programs forget the importance of basic business skills!
Which leaves you disempowered, thinking you have to take someone else's path.
Even if you are just starting out and haven't done many specialized courses, in most cultures women have been convinced and shamed into keeping their voices silent for centuries.
Ironically, YOU are the very person this world needs to share your gifts.
Yet, there are people getting paid for products and services that don't have nearly as much value as you have to offer.
This world needs more people like you because you have the heart and the good intentions. The passion, the vision and the integrity.
It's a DISSERVICE to yourself, your future clients and this world that you are holding back.


This is why I created the group coaching program :
Wired for Wealth-
Sell Out Your Services with Heart!
Wired for Wealth is a group coaching intensive that meets via 8 virtual live training & Q&A coaching sessions.
This intensive will span 3 months in order to give you the support, time and accountability you need to create a powerful business roadmap and action plan that sells out your services!
Wired for Wealth gives you the essential steps to wire your mind and wire your business for income, success and financial security, while honoring your heart!
We start this summer and I'd love to have you join this intimate group of women!
This program is for you if . . .
✔️ You're bouncing back and forth between actively searching for the right strategy, trying a ton of conflicting advice and getting more confused.
✔️ Or you're hoping things will magically fall into place, yet time keeps going by and nothing changes.
✔️ You've got tons to offer but wonder if anyone really cares.
✔️You feel dismissed (repeatedly!) when you've tried to put yourself out there.

✔️ You have a deep desire to connect, serve and sell out your services but achieving this goal remains an illusive unicorn.

✔️ You are desperate for the real and raw truth behind marketing so your genuine nature stops feeling in conflict with success.

✔️Holding back is keeping you safe but it's also preventing your gifts from being seen.
When you are in hiding do you feel . . .
➜ like you're going to burst!?
➜ that your life is missing something?
➜ frustrated, confused + stuck?
Does your mind overthink and worry...
"maybe I'm not cut out for this?"
Do you feel like you're surrounded by a gajillion puzzle pieces and you can't find the ones that fit, leaving you wondering:
"what am I doing wrong?"
Are you tired? Maybe of putting in the time and effort to figure this out on your own. Or tired of working for someone else or staying at home without making any progress on your passion?
You keep thinking you need to wait on something in the future before you can get started and once you find it everything will click?
Ugh do I get it!
This was me.
The fear of rejection.
The crickets when I decided to put my heart and soul into a post.
The wanting to run and hide because I couldn't take the feeling of not being heard and seen any longer.


I know firsthand how completely confusing, frustrating and disheartening these feelings can be.
And I don't want you stay in these feelings any longer!

I also don't want you wasting your precious energy on being concerned with where your next client is coming from.
Which is exactly what the Wired for Wealth group coaching course is for.
To support you in finally moving through the fears, the confusion and the mystery!
To help you make an income for your gifted services!
Wired for Wealth Includes
✔️ 4 Training Sessions that include the framework, psychology and action steps based on your unique personality to Sell Out Your Services.
✔️ 4 Group Q&A Sessions (these will go as long as you need them to!) to answer all of your questions that come up through the process so that you are supported the entire way.
✔️ A powerful blend of practical strategy, an intuitive foundation and deeply transformational mindset work to harness the power of business & marketing while staying connected to your soul!!
✔️ Unlimited audio messaging and email support to answer all of the questions and help you fine tune your foundation throughout the 3 month journey!
We start this summer!
All sessions will be online which means you can attend from anywhere in the world.
Recordings will be made available almost immediately so that you can watch if you are unable to attend for any reason.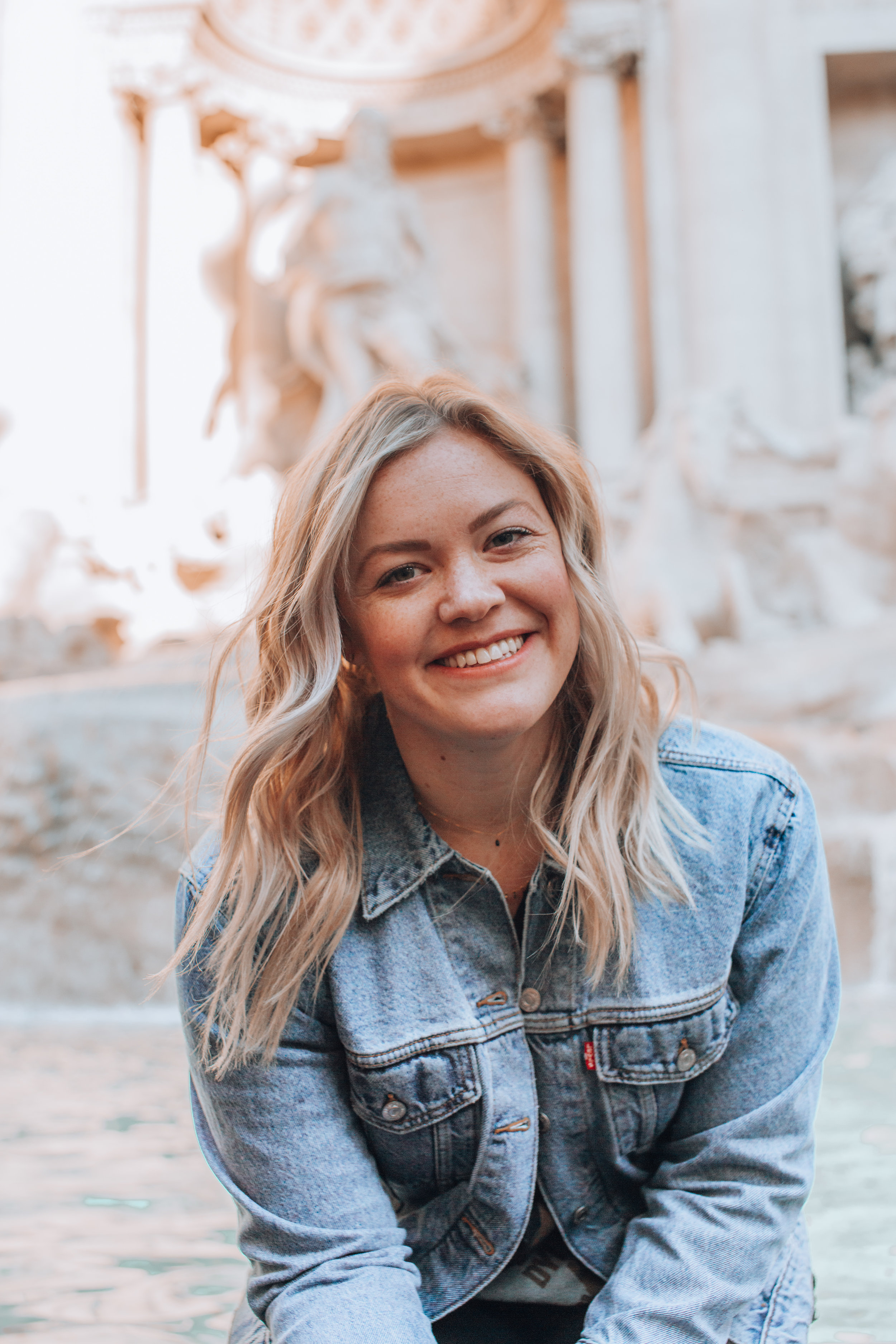 Check out these words from a client . . .
"Tonight moved me in ways I could have never imagined. I was worried that not being physically present would alter the experience for me but that wasn't the case at all. The energy was so palpable.
-Heather F.
One of the hardest thing for women entrepreneurs is how hard we can be on ourselves!
My intention for this group coaching program is to provide you with:
✔️ relief that you are on the right track
✔️ validation that what's coming up for you is completely normal
✔️ skills to reduce the learning curve dramatically in designing a thriving business
and most importantly,
✔️ that you don't have to do this alone!
This is one of the biggest fears keeping heart centered women stuck from progressing with their business dreams.
The fear of "how" to find and serve clients in order to create a sustainable business that turns their dreams into reality.
Another client shares . . .
After the session, I sat for a few moments and suddenly burst into tears. The tears weren't out of sadness or anxiousness; I was being cleansed from all of the judgments and blame I've constantly put on myself. I wish I had the words to fully describe this!" ~ Sara K.
Check out the schedule + curriculum!
As we work together through the 3 month
intensive you will . . .
⭐️ Show Up Confident and Revved Up About Your Expertise so prospective clients know you are exactly who they need to hire!

⭐️ Set the Foundation for Sharing Your Paid Offers with Ease without ever feeling icky or pushy!

⭐️ Be a Magnet for High Impact Opportunities in front of your ideal clients so that your audience keeps growing and growing!

⭐️ Supercharge Your Creativity and Inspiration So You Create Insanely Valuable Content that Your Audience Can't Wait to Devour!


PLUS
✔️ Doubts will continuously dissolve as your empowered True Self emerges.
✔️ Things will get easier as you learn to balance passion with flexibility in your desired schedule.
✔️ You will prioritize feeling good instead of putting your needs last.
✔️ You will know it's your birthright to receive divine compensation for being you.

✔️ You will own a a business that honors your whole self and is making a difference in the world.


I'm Jen!
Masterful Coach, Business Strategist, Course Creator & Motivational Speaker for entrepreneurial women releasing doubt, getting visible and selling out their services with confidence!
I have practiced as a licensed therapist for over 10 years and have a masters in social work, a certification as a yoga teacher and a specialization in mindfulness and spiritual-based practices.
I've had my own successful, self-sustaining business since 2012 where I've sold out my workshops, retreats and 1:1 sessions to create massive impact in the lives of hundreds of clients, students and multiple organizations.
I've worked with people from all walks of like in the areas of mental health, addiction, trauma, wellness, creativity, self expression, relationships and business and entrepreneurial development, assisting them in unleashing their truest selves into the world!
I love having a business that is an extension of my values, lifestyle and gifts and I've never looked back! I love being my own boss!
Throw in my healer's spirit, nerdy science brain, bare reggae dancing feet and raw survivor's grit and I'm a force to be reckoned with for you & your biz ;)
Don't just take my word for it! Check out what my previous client has to say . . .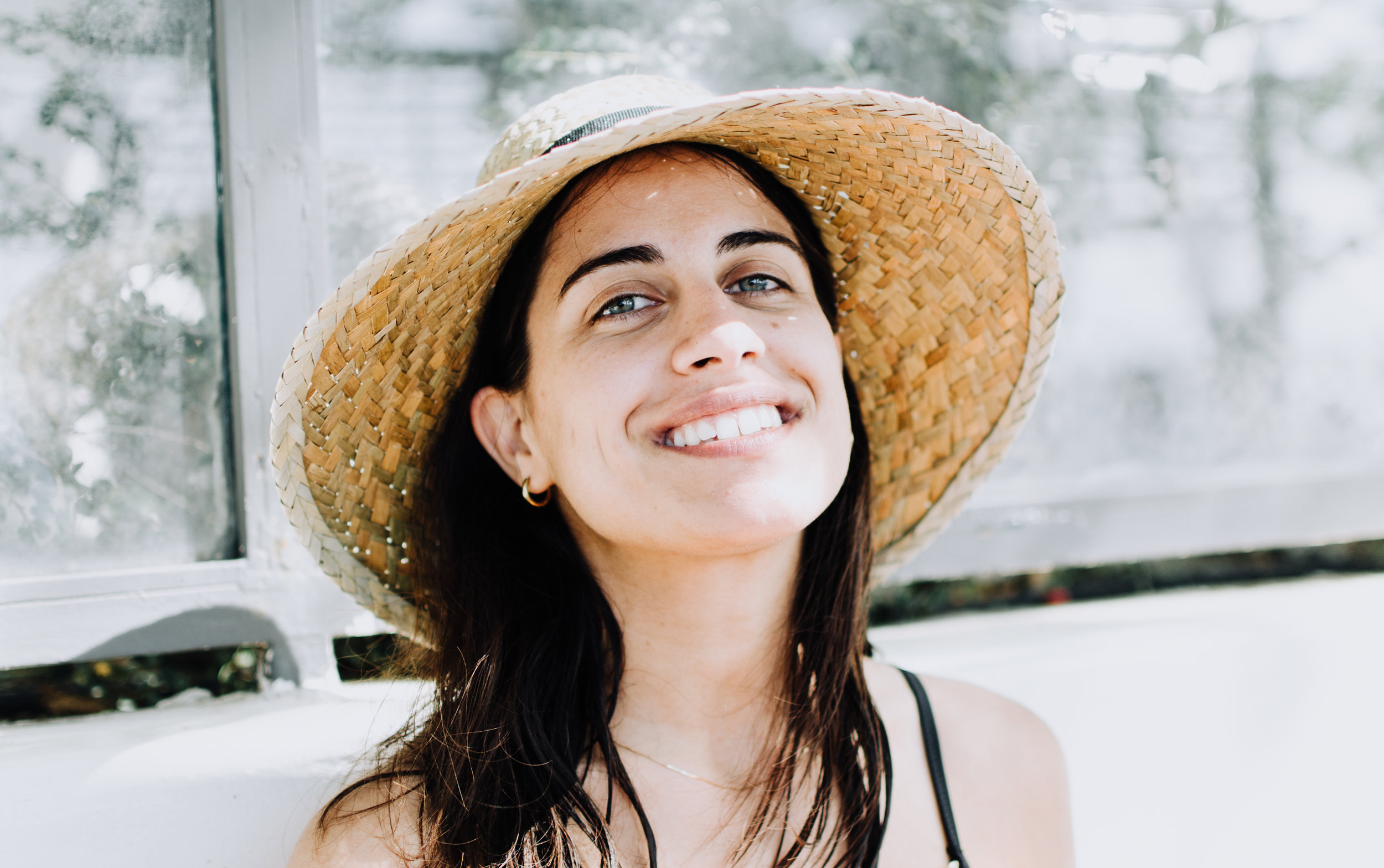 For first time I really, truly believe I am exactly where I need to be. I am truly enlightened by the way that you explain things so clearly. I'm filled with immense gratitude for everything that I've learned thus far and for you being such an instrumental part of my journey!
I want you to:
➜ stop settling for crumbs & know you deserve the world
➜ accept that your success is inevitable.
➜ experience massive abundance and overflow.
➜ let your business do the heavy lifting so you don't have to worry.
➜ save your energy to deliver amazing services that will change this world.
➜ focus on creating a life that feeds, fulfills and supports you (with an income you can count on!)
This future is possible for you.
⭐️ To be seen as an expert and have tons of soulmate clients grateful you've crossed paths, selling out your services while staying aligned with your heart!⭐️

It's possible even if you've never sold anything before!!
You can get on the waitlist now (and receive $100 off by doing so!)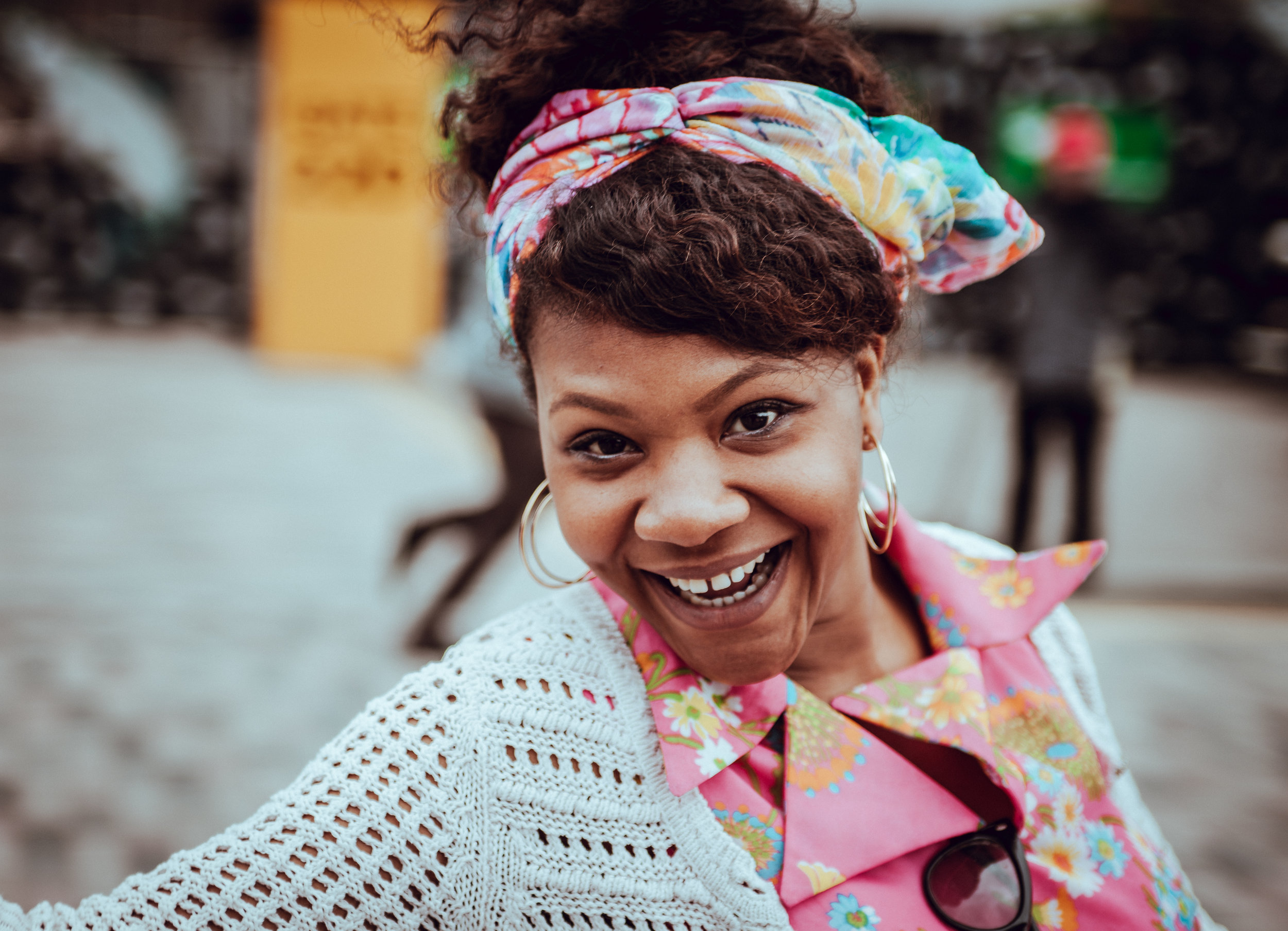 "I'm still feeling something I never really have, it's almost overwhelming, but truthfully indescribable.
I never thought I could have that. Thank you for guiding me to it and to thank you for being so kind, patient, and an amazing teacher. I feel exponentially grateful in this moment (and many moments) that our paths have crossed in life! "
— Joann J.
Still wondering if this is for you?
You've come to the right place if...
↠ You are an incredibly gifted and talented creative & healer, a modern day renaissance woman!
↠ You have a tremendous heart and a lot to give!
↠ You are a counselor, artist, creative massage therapist, teacher, mental health professional, coach, holistic practitioner, service based provider and/or any conscious business professional looking to work for yourself!

↠ You intellectually understand that some steps are missing to get you from where you are now and where you want to be and you are ready to take action!
↠ You are ready for more flow, more consistency, more clients, more connection, more ease, more flow!
↠ You wish to do this in an authentic way where you can be yourself in order to attract your ideal clients and get fully booked out!
4 Jam Packed Training Sessions Online
4 Live Q&A Coaching Sessions (these will go for as long as you need them!)
Unlimited Audio Message + Email Support (to help you every step of the way)
Visualizations & Meditation Practice
Bonuses!
$100 off by joining the waitlist
"The Spiritual Practice of Selling" Video Session ($200 value!)
My counseling background and creative soul are vital in how I support women, just like you, on their journey to empowered leadership and business success.
I love encouraging you to shine your brightest light and also normalize your experiences so that you know how normal the entrepreneurial journey is and that you aren't alone!
My zone of genius is heart centered marketing with an empowered visibility strategy that uses a fun, playful and easy to understand approach that addresses the unique woman that you are!
I blend the practical with a conscious, intuitive, spiritual foundation because I see how important it is to share a successful balance that works for the smart, empathic, creative types that we are.
This group coaching program will without a doubt accelerate you and bring your life and business to the next level.
It includes a balance of nurturing and support that will have you naturally shifting how you show up and put yourself out into the world.
It will give you concrete strategies and a clear action plan to create the business of your dreams!
I desire more than anything for you to spread your light & beauty to as many people as possible. This world needs YOU! As long as there is suffering, there are NOT enough Creatives & Healers offering their life changing services& products!! xoxo Jen
Oh yeahhh...and you get to express yourself and earn a living by being YOU:
⭐️You will keep dropping fears and use this freed up space for booked out services, filled with amazing clients.
⭐️ You will own your power as boss and finally experience the freedom and limitless potential that comes from confidently sharing your services and creations.
⭐️ You will feel excited to wake up in the morning, knowing you are sharing your heart centered mission with raving fans and a devoted audience.
The processes, foundational strategies and mindset work I share in this group coaching program are proven processes used by many women before you!
These processes create long lasting financial security + sustainability that keeps strengthening over time.
We start this summer, 2019!
Check Out What Previous Clients Have To Say!
"Being Myself Is Enough"
Jen taught me that being perfect is only in our minds and isn't a part of reality. She helped me to open the door toward vulnerability and assured me it would only make me stronger. Having been a client of Jen I can honestly say that she was the first one to plant a seed on the path towards my overall growth as a complete individual.
— Jodie W.
Jen's accepting manner and calming essence allowed me to build a trust with her, where I felt safe to let down my walls and open up. Jen's past experiences allow her to develop a close relationship with her clients and I was lucky enough to experience that.
-Olivia Z.
Can't wait to see you in the group!
Have any more questions? Email me here!